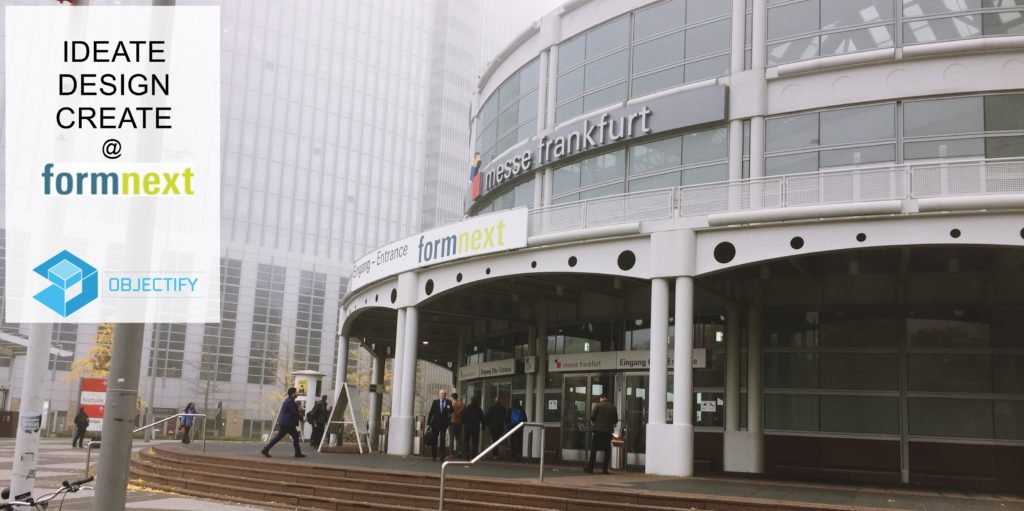 Additive manufacturing has been the biggest manufacturing revolution since the first steam engine. It's about time people see the power it holds to make manufacturing efficient, smart and fill it up with endless possibilities. In the heart of the world's manufacturing hub, FORMNEXT 2018 holds a major stake in giving the world's 3D printing service and accessories providers a platform to showcase the vision of 3D printing.
This was our first international exhibition and we choose Formnext to be our guideline for our future expos. The experience and response were overwhelming. Industries ranging from Aerospace, Automobile, Die and Mould, OEMs and many more visited us and we had a healthy and informative chat on the prospect of Additive Manufacturing. The wisdom imparted from them is something we have taken back with us to India. This and our overall experiences from Formnext is something we hold in highest of regards.
Our observation & interaction of the fellow exhibitors have been an eye-opener. With so much innovation under one roof, we can say for a fact that 3D Printing is the way of the future. It's not going to replace traditional manufacturing, rather act as a catalyst to increase production and development of components at a rapid pace. Thus, Rapid Prototyping serves well in letting industries synergize with their current manufacturing practices.
Objectify Technologies has set a benchmark in-line of Additive Manufacturing. When it comes to both metal and plastic 3D Printing, we are the only service providers in India to do so. Our in-house engineers and equipment pave the way to ensure quality and trust with our partners. We have served the nation for 5 years and going strong. Now, it's time we showcase our capabilities to the millions across the globe. Formnext is that platform which helped us to take that first step towards our goals.
Read more about us at: Here