ABOUT OBJECTIFY
Objectify Technologies Pvt. Ltd. is an Additive Manufacturing/3D printing/Rapid Prototyping Solution Provider based in New Delhi. We at Objectify aim to bridge the gap between talented designers and consumers so as to allow them to break away from the limitations posed by conventional manufacturing processes. Here in New Delhi, we hail a state of the art facility in India for such services.
We are one of the largest Additive Manufacturing Solution bureau which aims to provide complete solution for plastic as well as metal products. We believe that these levels of services can only be accomplished by providing a state of the art workplace where customers can interact and iterate on their design and product development. Our customer ranges from automotive, aerospace, lifestyle, tooling, medical, home appliances, to all general engineering product development. We stand true to our motto "Ideate – Design – Create". We like to work closely with our customers and engross deeply to understand their concerns and problems, to provide the best solution.
We hail a state of the art facility in India for such services

Our Team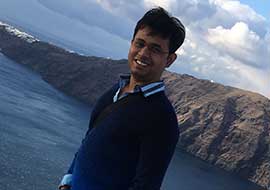 Ankit Sahu
(Managing Director)
A young and dynamic Managing Director with a clear vision of attaining goals, driving revenue and taking Objectify to new heights. He has pursued a master's degree in Manufacturing Systems Engineering from University of Warwick (UK) and an undergraduate degree in Mechanical Engineering from R.V. College of Engineering, Bangalore. He started with a small desktop 3D Printing machine at SIIC, IIT Kanpur. He holds a good experience in the field of Additive Manufacturing.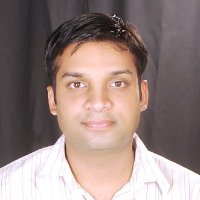 Umang Kedia
(Director)
A Chartered Accountant by profession with a sharp eye on balance sheet and other financial matters at Objectify Technologies Pvt. Ltd. With his knowledge of accounting the company is set to reach new scale of profitability.