Vacuum Casting Setup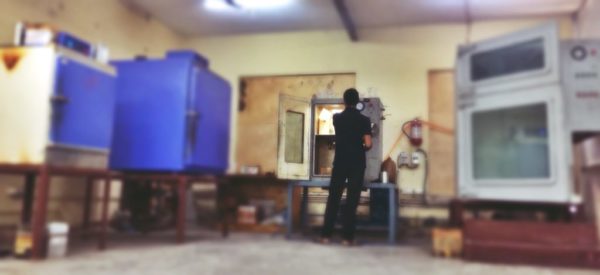 Patterns are 3D solids of your CAD designs. They are usually made by CNC machining or with 3D plastic printing such as SLA/SLS. You can supply your own patterns or we can make them for you. Patterns need to be able to withstand heating to 40°C.
Casting molds are made from liquid silicone. This silicone is poured around the master pattern inside of a casting box, and then allowed to cure in an oven for 16 hours. Once dried, the mold is cut open and the master removed, leaving behind an empty cavity in the exact negative shape of the original.
Your choice of casting resins can now be poured into the empty cavity to create a highly accurate copy of the original. It's even possible to overmold with two or more materials. Silicone molds are typically good for 20 or so copies of the master pattern.